I have 23 tubes of mascara.
I needed to find ONE that i LOVE.
I just did.
Today's Steal of the week: Covergirl's Lash Blast Fusion Mascara
It's not a new product, but I had not used it yet before today. I had to pick between this and Maybelleine's Falsies (soooo tempting) but I ended up getting the Lash Blast because I hate bristle mascara brushes. They're so clumpy.
Pros: Lengthens & Volumizes A LOT, lovely rubber bristles, has a lot in it - as in not half full of air.
Cons: ~$8. The Falsies was only $5. Sigh.
Let me shut up and show you.
Before: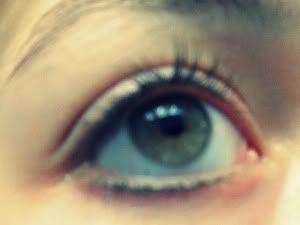 and after:
I think it's pretty great.
--