Wow, I have one week left of Summer left. Ouch. No more crafting time for me :/ Oh well, let's start positive.
First I'll do my steal(s) of the week!
Old Navy Stock Photo, you can find the shoes
here
!
Peacock flip flops. The site says $3.50, but i got them at my Old Navy for two dollars.
Pros: Super cute peacock design! They remind me of some peacock Havianas, but they were $25.
Cons: I've heard the design rubs off easily. Mine is fine so far, but be warned. But for $2, who cares?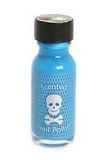 Sorry the picture is so big. I haven't quite gotten a hold on this whole blogging thing yet. Anyway, Hot Topic stock image, you can find the polish
here
!
Turquoise Nailpolish, $3. Reminds me of summer skies!
Pros: Smells like kiwi. I don't really understand that, since it isn't brown or green (kiwi colours) but whatever. Nice colour, cute bottle!
Cons: Requires a few layers to get the bright colour.
Lately I've been failing in all my creations. Oops. I
did
enter my version of the Akela necklace in the
Ultimate DIY Contest
over at Cut Out and Keep. It's also being organized/judged by the fabulous Carly at
Chic Steals
. I love her. I don't think it'll win because it's not that fashionable, more cutesy. I entered another necklace though, and it's still being processed. Looks like this:
I'll post a how to up later, and try to transfer some of my tutorials from CO+K over here!
Well get out and live up the rest of your summer! I've spent pretty much everyday this summer inside (the heat here is UNBEARABLE), and even though it's been fun, kind of defies the whole summer thing. Don't follow my bad example.